Regular price
$185.98 USD
Sale price
$92.99 USD
Unit price
per
ON SALE
Sold out
Our Guarantee

Risk-Free 100% Satisfaction Guarantee

If you are not satisfied with your product for any reason, then you are eligible to return your order up to 15 days after delivery for a full refund. If your product arrives damaged, defective, or incomplete, then we will replace it at no extra cost to you. We take our customer satisfaction very seriously and will do everything we can to make your experience with us great! Please don't hesitate to contact our 24/7 Live Chat at the bottom right of any HighPeak page for assistance!
🚛FREE WORLDWIDE SHIPPING🚛
NEW: Don't want to pay FULL PRICE in one go? No problem! Use ShopPay Installments to do 4 interest-free payments of every 2 weeks! Just pick ShopPay at checkout to only pay 1/4 THE PRICE today🚀
-----------------------------------------------
Introducing the HighPeak Infinity Projector – Where Innovation Knows No Bounds
🌟 Astounding Visuals: Immerse yourself in the world of cinematic enchantment with the Infinity's unparalleled clarity and vibrant color reproduction. Its cutting-edge projection technology transports you into the heart of movies, games, and presentations, revealing every detail in breathtaking precision.
🌟 Limitless Flexibility: With its seamless 180-degree pointing capability, the Infinity empowers you to cast visuals on ceilings, walls, and any surface you desire. Unleash your creativity and engage your audience like never before, adapting effortlessly to your every need, be it a business presentation or a cozy movie night under the stars.
🌟 Uncompromised Versatility: The Infinity redefines versatility. Its sleek design seamlessly integrates into any environment, while its intuitive user interface ensures a hassle-free experience. Effortless connectivity options allow you to navigate through content seamlessly, so you can focus on what truly matters – your presentation, entertainment, or sharing memories.
🌟 Elegance and Performance: The Infinity is designed to be the epitome of elegance and performance. Its refined aesthetics, combined with the latest advancements in projection technology, create an exquisite visual experience. Every frame resonates with realism and depth, elevating your viewing experience to new heights.
🌟 Future-Forward Features: Elevate your expectations with the Infinity, a masterpiece of innovation. It merges art and technology, where every pixel is a masterpiece and every projection is an unforgettable experience. Illuminate your world with the brilliance of the Infinity and witness the future of projection today.
Experience the convergence of art and technology with the HighPeak MiniProjector Infinity. Immerse yourself in astounding visuals, explore limitless flexibility, and embrace uncompromised versatility. Elevate your expectations and illuminate your world with the brilliance of the Infinity.
Customer Support

SUPPORT:

You can use our NEW Live Chat feature right here on this page, if you look at the bottom right of your screen there's an option to Chat With Us and you will be connected directly with one of HighPeak agents who will help you in real time!
We value our customers and put them first! We have a great support team ready to answer any and every question! You can either use the "Contact Us" option on our (this) website or email us at support@highpeakco.com

We can't wait to assist you!



Est. Delivery: 5-15 business days
Share
View full details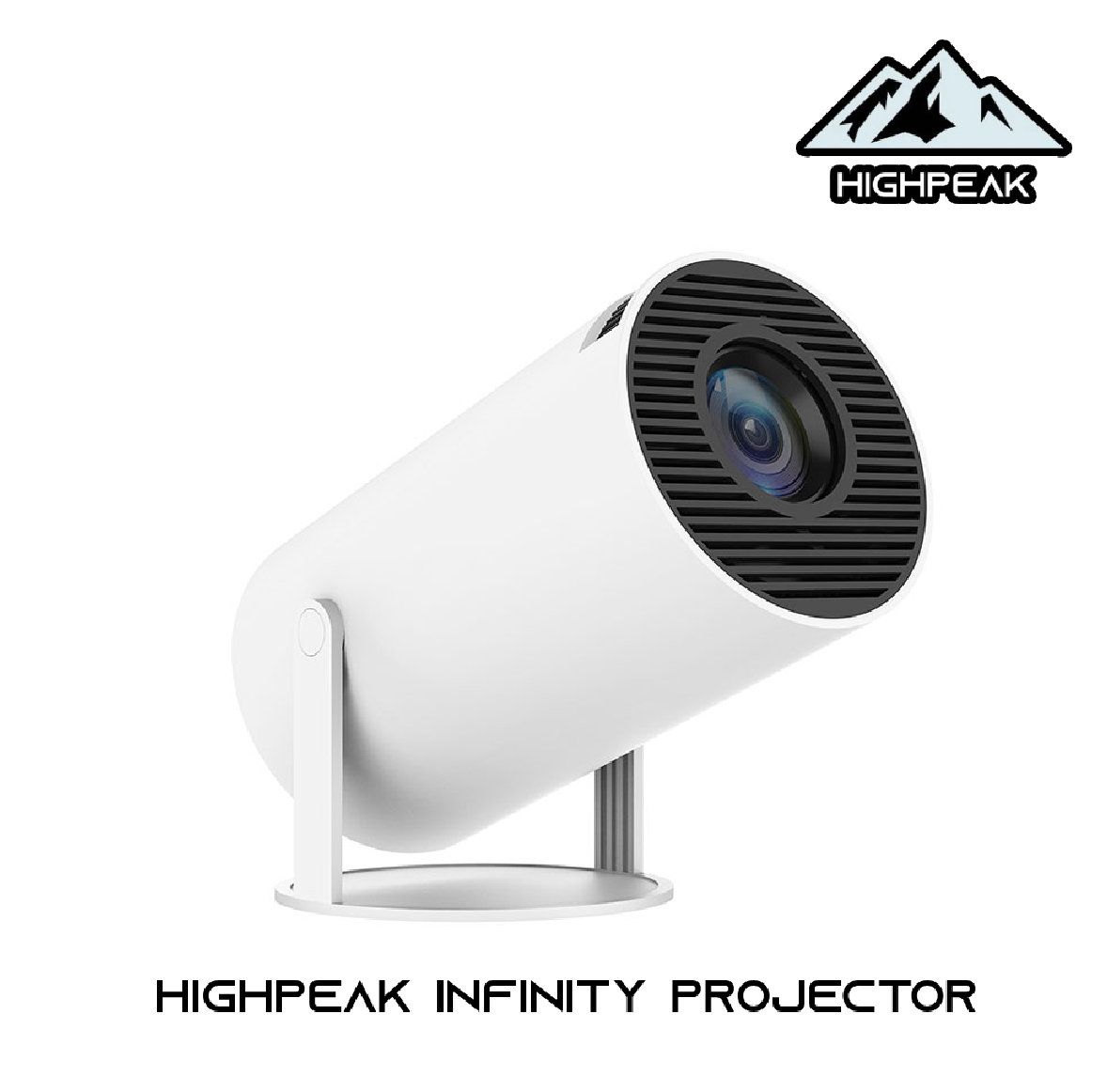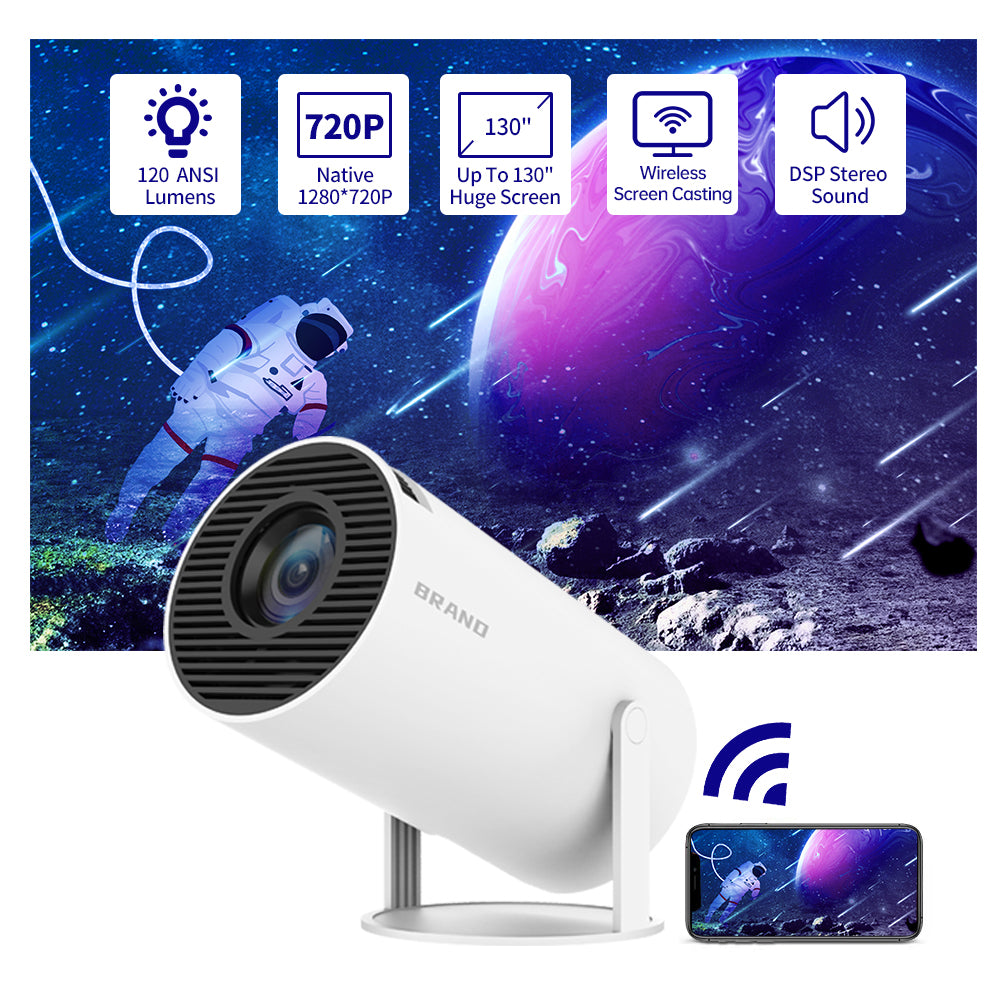 HighPeak Infinity Projector™️
Good product, met expectations and arrived very fast
HighPeak Infinity Projector™️
HighPeak Infinity Projector™️